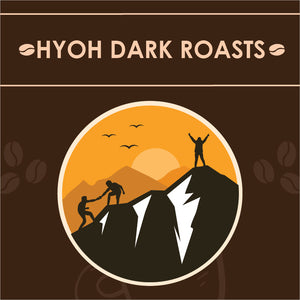 HYOH DARK ROASTS
USDA Organic, Mold & Mycotoxin Free
HYOY stands for "Hike Your Own Hike".  You make the rules and we won't judge!
New for 2023 - Pick your dark!  Select a bean and I'll roast it as you wish.  If you would like to create your own blend, send me an email and I'd be happy to with a 3lb minimum order.  You are welcome to create a blend using any of the coffees we offer.
If you want to have this ground, just send me an email after your order.